Wire Care Clip. holds wire to post

LIMITED QUANTITY AVAILABLE PRICE SUBJECT TO CHANGE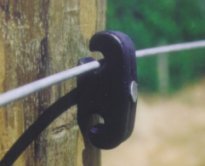 Wire Care Clip. holds wire to post

LIMITED QUANTITY AVAILABLE PRICE SUBJECT TO CHANGE
Price: $0.13
Strainers - Heavy duty in-line, 2 holes in spindle

Strainers - Heavy duty in-line, 2 holes in spindle. Can be tightened with 9/16" wrench.
Price: $3.25
Strainer Handle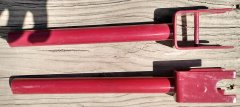 Strainer Handle, fits most brands. 1 5/8" between ears.
Price: $8.00
In-Line Eagle Wheel Tightener

An in-line wire tightener that can be installed anywhere on the wire to tighten already installed wire. Needs 1/2" square drive ratchet to tighten.
Price: $2.50
Crimp sleeve - 100 count 14ga - 1 package available
Crimp sleeve - 100 count 14ga - 1 package available
Price: $20.72
Kencove Fencing Tool Kit with Bottle of short crimps - 1 available
Kencove Fencing Tool Kit with Bottle of short crimps - 1 available
Price: $90.00
Brace Pins 5'' each
Brace Pins 5" each LIMITED QUANTITY AVAILABLE
Price: $0.40
Brace Pins 10'' each TEMP. OUT OF STOCK
Brace Pins 10" each
Price: Email For Price